About Our Company
We exceed our customers expectations by providing the highest level of products, services, and craftsmanship.
---
Established in 1993
Established in 1993, R. Tews Construction & Design has been providing exceptional craftsmanship to clients in the greater Eau Claire area ever since. We are proud of our reputation as a premier remodeler and home builder, which has been earned over thousands of projects for satisfied clients. Our team of skilled carpenters and trade partners share our commitment to quality and service.
Exceptional Service
R. Tews' passion for design, communication, and project management are reflected in every renovation or custom home. Our creative design staff collaborate with clients to ensure each project distinctly reflects the clients' lifestyle, vision, and budget. Let us help guide you through the design process to blend colors and textures to create an immersive experience in your new space.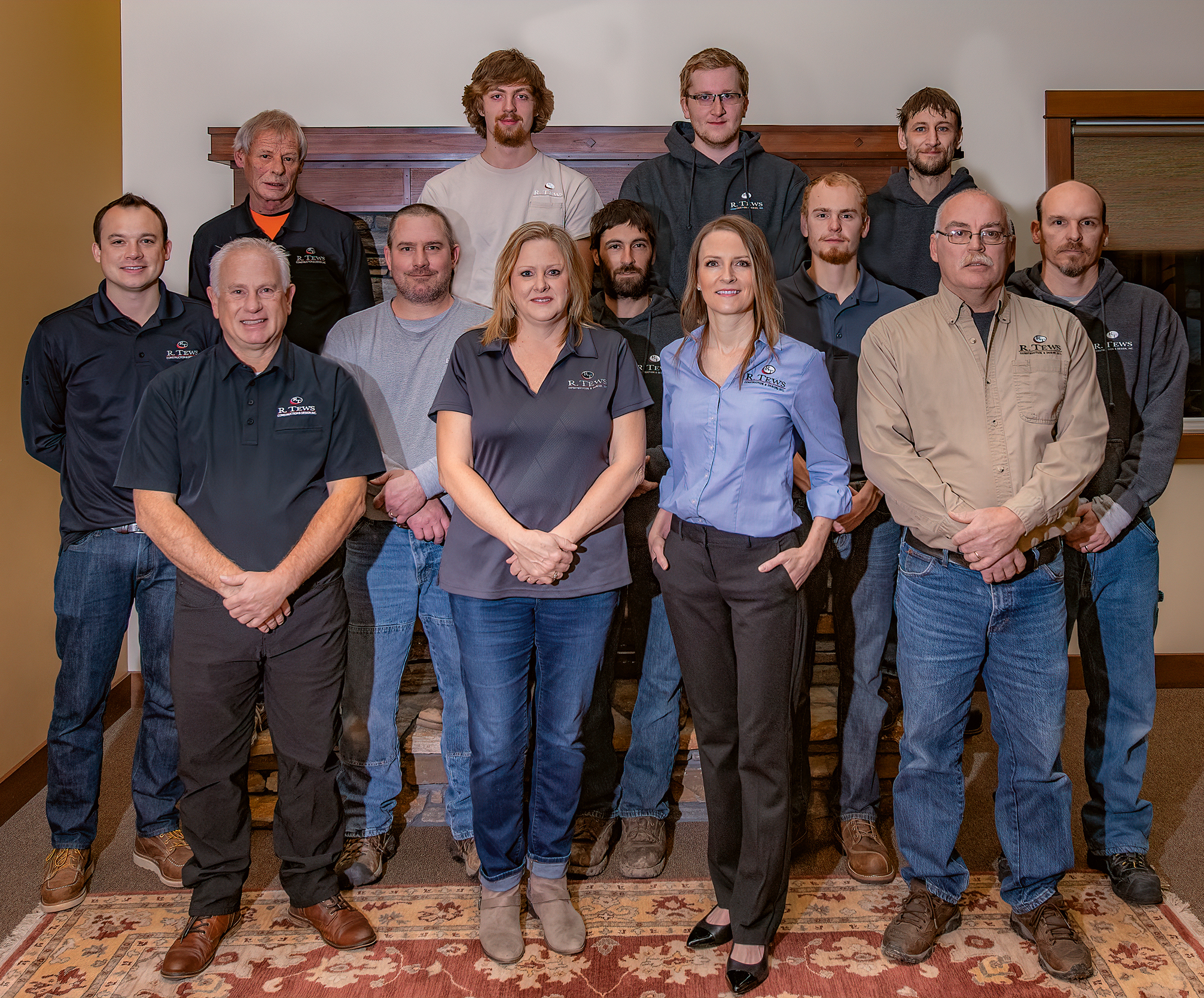 Randy Tews has purposefully created a highly-skilled and creative team who share his enthusiasm and vision. Driven by a collective passion for quality craftsmanship, R. Tews has grown into one of the most renowned home builders in the Eau Claire area.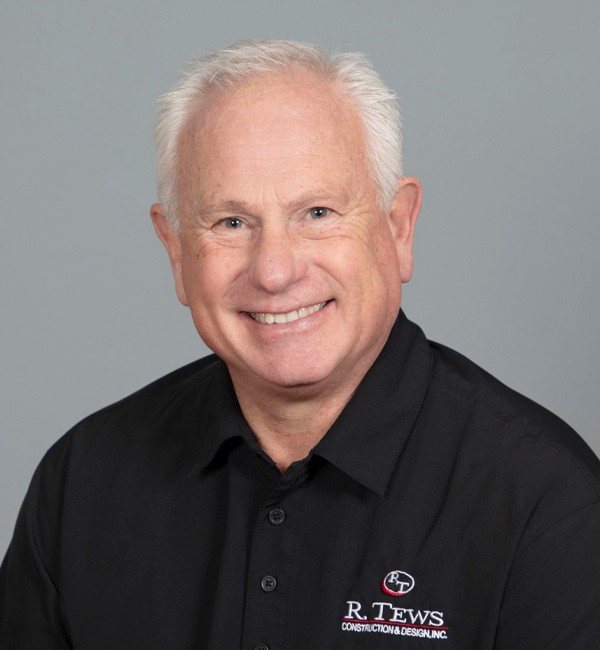 President and CEO
Randy Tews
---
Randy Tews started R. Tews Construction & Design, Inc. in 1993 with the strong conviction of building and remodeling homes with quality and integrity.
Randy oversees the day-to-day operations and pays special attention to all the details that ensure the growth and advancement of the company for the future.
His lifetime dedication in the industry includes remaining active in education and the community. Randy has a degree in Civil Structural Engineering. He is a former director of the National Homebuilders Association, tenured State Board Director of the Wisconsin Builders Association, and current member and past president of the board of directors for the Chippewa Valley Home Builders Association.
Randy especially enjoys working with clients to help them achieve their dreams of a true custom-built home or remodel project. His close relationship with trade partners results in the best quality product, service, and warranty, which is a vital part of Randy's beliefs.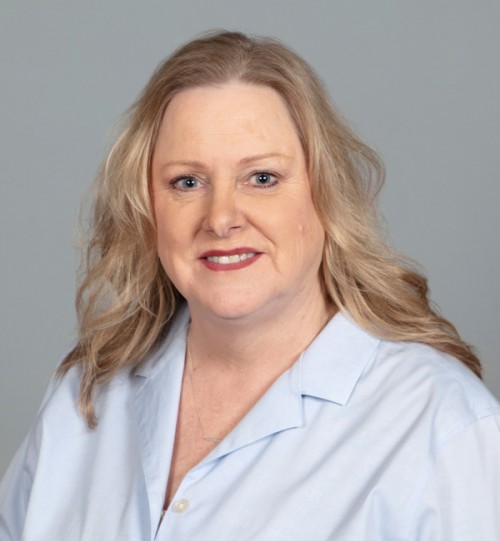 Office Manager
Paula Tews
---
Paula successfully managed a local franchise for over 25 years, and went to college for marketing, before transitioning to R. Tews Construction as the office manager. She oversees daily office operations, manages human resources, payroll, accounts receivable, advertising, and social media. Paula likes the personal connection with all aspects of the business in relation to clients, vendors, and trade partners.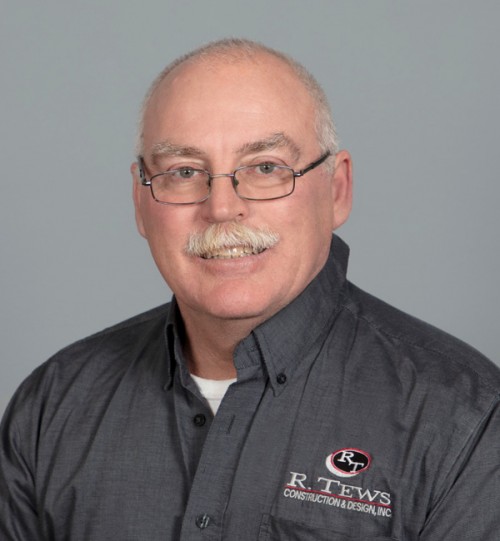 Construction Coordinator
Steve Weix
---
With over 35 years in the industry, Steve has seen just about everything. From the corporate experience of buying building materials, department management for national stores and lumber yards, and being in contractor sales, Steve has a solid understanding of the home building process. His knowledge of all aspects of construction, along with his outstanding relationship with our trade partners, makes Steve a perfect advocate and facilitator for the clients of R. Tews Construction.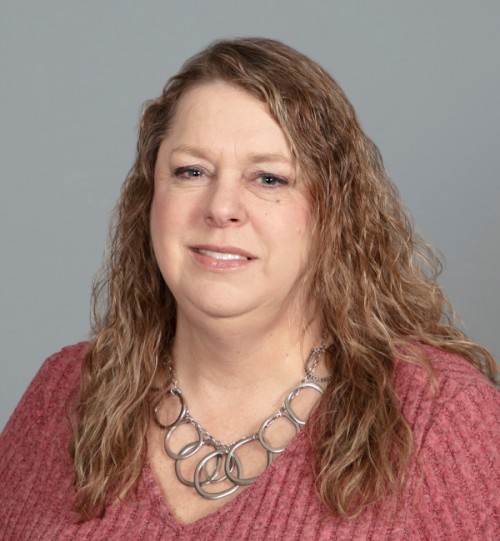 Administrative Assistant
Patti Lange
---
When clients call or visit the R. Tews Construction showroom, Patti is the first welcoming and humorous personality you will meet. She has over 15 years of office administration experience, which is important to daily functions, which include assisting Paula, organizing spreadsheets for bidding projects, and even operating the forklift for incoming deliveries. Along with an Associate Degree in Marketing, Patti utilizes her years of experience in corporate accounting and data management.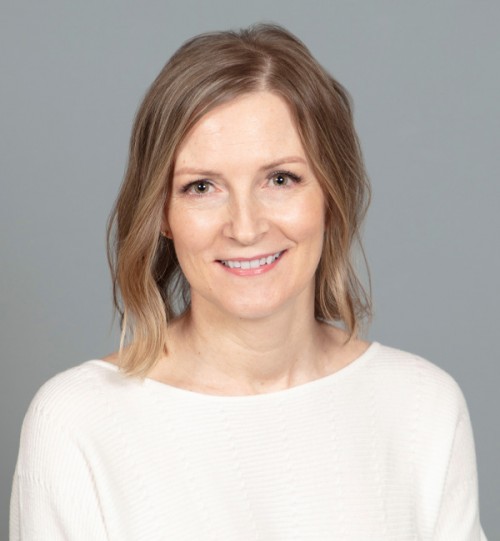 Designer & Showroom Manager
Jessica Falk
---
With over 25 years of experience, Jessica is more than capable of leading every aspect of the design process from start to finish. Her role as the designer and showroom manager for R. Tews Construction focuses on guiding clients through the entire design and selection process, from the concept stage all the way through to the finishing touches. Utilizing 3D design software programs, Jessica helps create a clear vision of how a new space will look, as well as guide trade partners and the construction crew to bring home plans to life.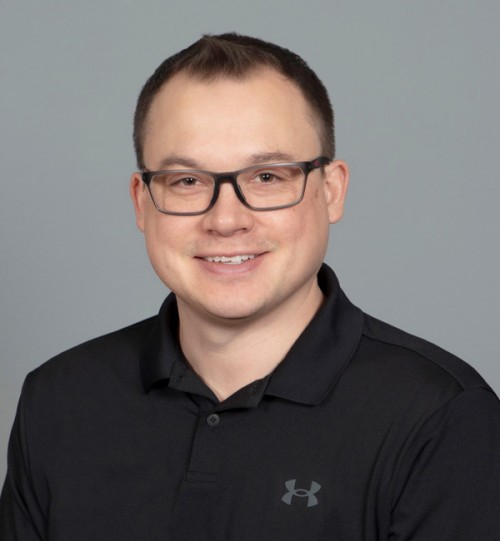 Project Manager
Travis Saari
---
Travis spent several years in the engineering industry before finding his true passion in construction and remodeling. He quickly homed in on his niche as a Project Manager with R. Tews. His degree in mechanical engineering and extensive project management experience are invaluable assets to our clients. With strong communication skills and meticulous organization, Travis has the skillset to ensure your project is a smooth, enjoyable experience.